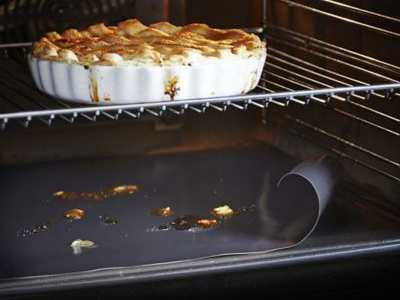 Important Info from Lakeshore Fire Department
I want to share some knowledge that LSFD learned at last evening's Carbon Monoxide call.
After finding positive reading inside the structure on both floors of a two story we could not determine where the CO source origin was with our Sensit meter. Once RG&E technician arrived it was determined that an oven mat that was placed on the floor of the gas oven was the cause and the technician turned on the oven to verify while watching the Sensit meter readings raise quickly. The RG&E technician said they are finding a lot of these oven mats improperly installed inside a gas oven causing high CO readings.
These oven mats should be placed only on the lower rack and not on the oven floor. The flames of a gas oven can bring the floor temperature of the oven to an unsafe temperature range that is too hot for the liner and may cause the liner to melt. Also, placing the oven mat on the lower rack prevents vents on the oven floor from being covered. Consumers should never cover these vents because it can create unsafe carbon monoxide levels that could be harmful. Placing the liner on the lower rack will allow the heat to circulate and keep these vents from being inadvertently blocked. The oven mat will still catch all the spills and keep them from getting baked onto the bottom of your oven. You may place your baking pans directly on these oven mats, so that you don't lose any oven space.