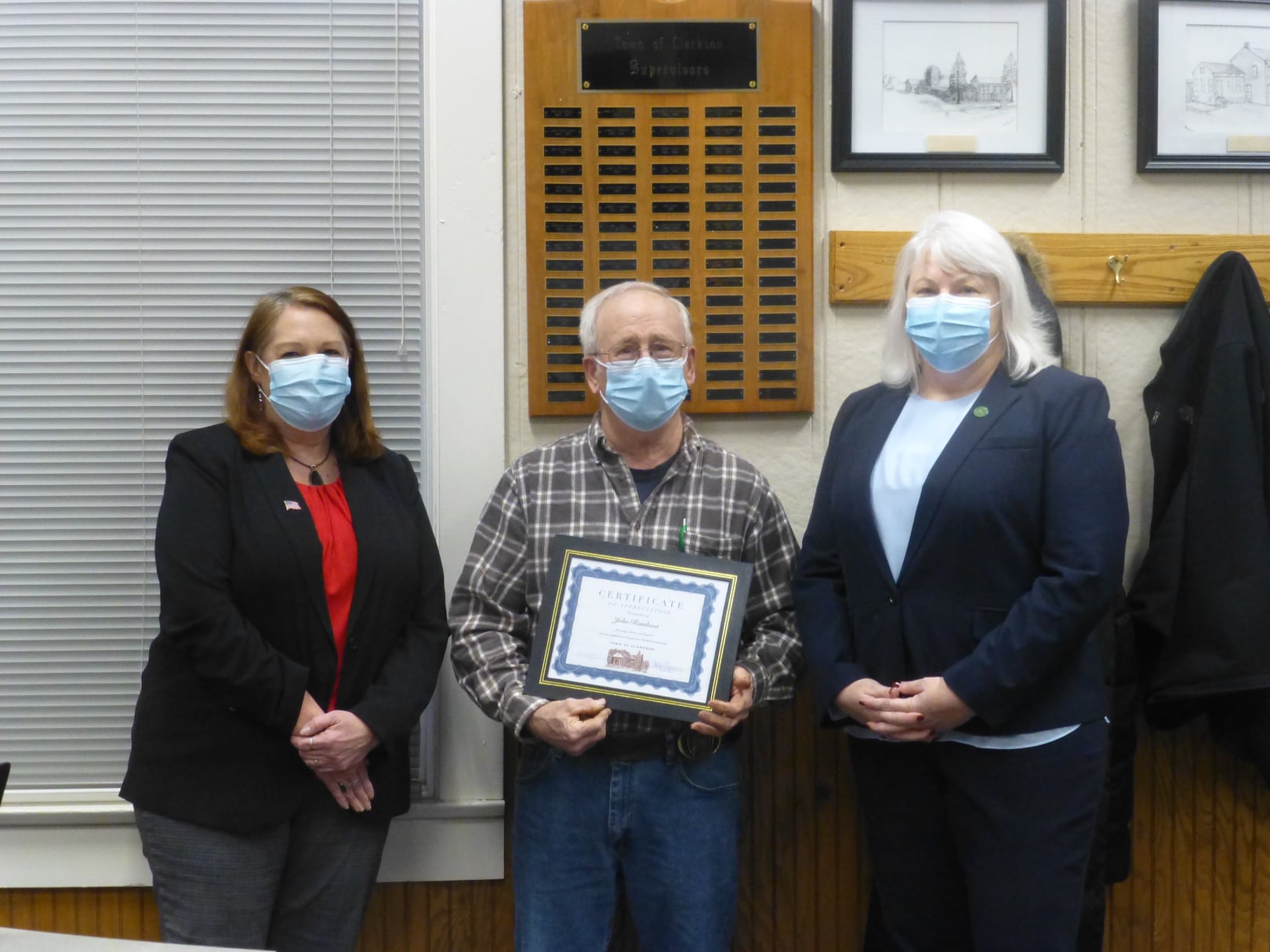 At the February 23 Clarkson Town Board meeting Clarkson resident John Rombaut was recognized for his outstanding service to the community. Supervisor Filipowicz opened the meeting stating that she has known John for many years and have sought his perspective and wisdom on many occasions. This award was to be given to John last year but due to the pandemic, we waited until family and friends could also be present.
Councilperson Leslie Zink created the Clarkson Citizen Award two years ago as way to recognize a Clarkson resident that goes 'above and beyond' in the community. Zink presented this award to volunteer John Rombaut who was nominated for the award by County Legislator Jackie Smith.Smith wrote "I am pleased to nominate John Rombaut for Clarkson Citizen Award. John has volunteered in many capacities for our community. John was a past Fire Chief of the Brockport Fire Dept and continues to volunteer today as a member of the Brockport Exempts. John also, in the last couple years, has become the resident handyman for the Seymour Library. There doesn't seem to be a job that is too small or too large for John to take on. His dedication and commitment to our community is selfless and appreciated by many." In addition, John has been a longtime volunteer in the faith community.
This sentiment was also shared by Seymour Library Director Jennifer Caccavale who read letters of support from former library directors Carl Gouveia and Mike Boedicker. Each were grateful for the assistance John provided to them for various projects at the library. Zink, on behalf of the Clarkson Town Board, thanked John for his dedication to our community.