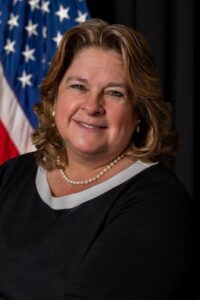 Susan Henshaw
Town Clerk & Tax Collector
The Town Clerk's Office is the hub of the Town of Clarkson and is responsible for many services of the town such as posting official notices and act as the recording secretary for the Town Board. The Town Clerk also serves as the Town Commissioner of Elections, Tax Collector, Marriage Officer, and Notary Public.  Residents can obtain hunting and fishing licenses at the Town Clerk's Office, as well as handicap parking permits, dog licenses, and passports.
Solicitor's Permits Issued: None
 Town Clerk's Office:
Summer Hours
Monday: 7:30am-4:00pm
Tuesday: 7:30am-6:00pm
Wednesday: 7:30am-4:00pm
Thursday: 7:30am-4:00pm
Friday: 7:30am-1:00pm
Saturday: Closed
Sunday: Closed
Call if you require an after hours appointment.
P.O. Box 858, 3710 Lake Road, Clarkson, NY  14430
p:  (585) 637-1130
f:  (585) 637-1138
All previous minutes are archived and available in the Town Clerk's Office.